What will travel look like in the future?

Opinions   •   May 5, 2020
These days our situation is changing every day. Nothing is sure for long. It is hard to keep up with everything that is happening, so these are my thoughts on what the future could look like. The travel industry is experiencing a big hit. An absurd amount of money is being lost every day during this pandemic. Everyone working in the industry seems affected. There are no winners.
Cruise industry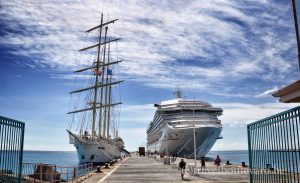 The cruise industry has been hard hit. Over 13 million people cruise every year. There are several factors to play out on a restart. Unless a ship has been kept on hot standby how will the typically international crew be reassembled? How will passengers get to the departure port? Most of all, where are they going to go? Which countries and ports will accept a cruise ship?
Will small ships and sailing ships come back stronger than the big ones, as they have fewer people on board? Will the over 70's return early given that many have been warned by their governments not to go on a cruise ship?
Travel Trade.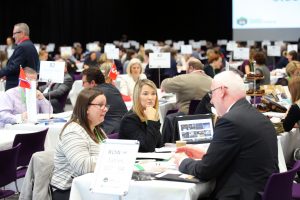 The travel trade around the world is experiencing financial pain. Tour operators are having to refund holidays that have been canceled before they are refunded by airlines and hotels. It is hard for both small and big companies to pay back the money when they have no income. Do we as travelers take a voucher to support travel trade when at the same time, we all need money to survive?
Airlines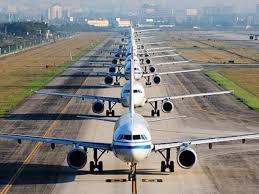 Airlines are probably in the worst position. Some have already gone into administration. Others are relying on government support to survive. In the short term, all will expect to see a reduction in operations. When traveling, social distancing will still be in place. Planes will be less full and airport processing will take longer.
With fewer people traveling, less choice of destinations and airlines, will travelers be paying more? Social distancing will control a lot of the passenger demand and airline seat supply. Is it going to be 1 or 2 meters between passengers? Does the middle seat need to be available? All these measurements will affect the capacity of aircraft and prices.
After 9/11 we saw Ryanair come out with 10 GBP tickets, just to get people traveling again. The same happened after the first Gulf war, as airlines launched major sales.
What we probably will see is carriers getting more efficient. With excess capacity in the market newer, fuel-efficient planes will be the norm.
2019 the best travel year for consumers? 2019 was a year that saw highly competitive prices, peak mobility, and a wide range of airlines to choose from. Do we think we will see this again in the next 4-5 years?
Hotels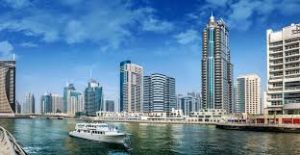 Hotels are opening slowly in some destinations but many plan to stay closed for several weeks. How will our hotel stay look like in the near future? There will be no buffets. Meals will be served by the table or in food boxes, sanitizing gear will be everywhere, social distancing will limit communal gatherings in reception areas and bars. Most big chains will survive but what will happen to small family hotels? Will they see a better future? Will financial pressures cause many travelers to seek more modest accommodation? What is certain is that our travel patterns will change.
Traveling in summer 2020?
Will we see any traveling in summer 2020 if no vaccine is available? Much depends on flight availability and travel bans around the world. There are a few factors that will affect this:
How do we get to the airport? Public transport, trains or other means of transport.
Will our governments allow us to travel?
Will people travel when there remains a risk of being stuck or quarantined?
Will the destination country let you in? Some destinations like the Greek Islands may be selective about which source market tourists they accept.
Will you need to quarantine when you return home?
We will most likely see that lifting quarantine rules will go hand in hand with lifting travel bans.
Which source markets will be most in demand as travelers?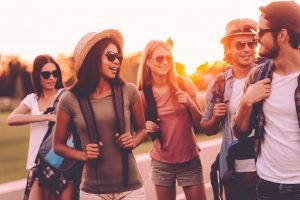 That brings us to another question. Will the countries with the most coronavirus cases be more or less welcome as tourists? Will we see bilateral agreements between countries? It could be the same as before the lock-down, that countries excluded passengers from other countries with high infection levels. We might see that destinations will open doors first to countries that managed the virus best.
Will we be better travelers?
How do we see travel and booking patterns changing? Will products like cruise retain their long lead times for bookings or will people who have missed out on this year's holidays book for immediate travel?
Will we be better tourists? Will we treasure traveling more as we have been deprived of it for weeks and months? Will we take fewer trips but make more of them, spending more time and money at the destination to experience more? Having had a break from us will all destinations want us back next season?
Travel behavior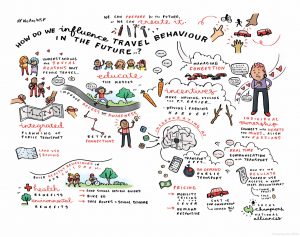 When the world opens up again will people be eager to book a flight, or will they be afraid to travel? If people are afraid will they stick to safe places, close by countries and well-known destinations? And for the rest of us, will we be as adventurous as before at ticking off those new destinations and experiences? We need adventurous people to be out there showing others that travel is safe again and reminding us of the good times we have been missing.
Traveling by car or flight?
For those of us who live in Europe, we are used to traveling by car for our summer holiday. But driving this summer might be more of an issue. Which countries will you have to go through to get to your destination? Will all borders be open in Spain, France, and Italy? No matter how fantastic driving through Europe is, it might be easier to fly.
Everything is uncertain
In the next weeks and months, as travel opens up again, these are some of the questions we will be asking, and there will be new ones coming up every day. We are learning more about the virus every day and will find ways to live with it so that normality can resume.
But sure of one thing. We will be traveling again.