5 most Important Trends for SoMe in 2023

News   •   February 2nd, 2023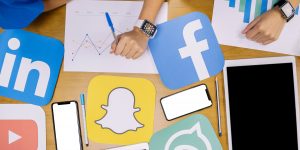 Here is what 2023 brings of social media trends, and we have highlighted the top 5 that we will see in the Nordic market.
 Short videos will be key to good content
 All eyes on social research
The future is social customer service
Focus on building communities
Use predictive analysis to strengthen communication
Short videos are key to engaging content
Video on social media has increased in the past year and all platforms want us to produce more and more content but, as consumer attention span continues to reduce, the quality of the content shared must increase to be effective.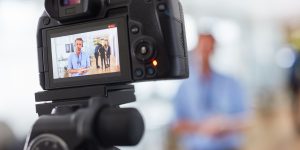 Think TikTok, Reels and stories – these are the formats that will be in focus in 2023. You will need to give consumers "snackable" content that quickly gets their interest and is short enough to retain it through a whole video.
Longer content may be best broken up into several short videos to maintain a high engagement rate. Besides focusing on target groups content must be tailored precisely for the needs of each channel. A TikTok video should not be shared "as is" on Instagram as a Reel but instead adapted to Instagram and its target audience.
How does that affect us in travel? When working with influencers it is important to check their content from previous work. Check if the target group for their channels aligns with your target group.
"All eyes on social search"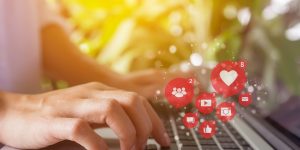 Social media has developed to include more functionality targeting everything from direct product shopping, influencers and content creators influencing us to shop, to consumer research before we start shopping.
Google has been the place to research products, services, holidays, hotels, but social media is making inroads. Instagram and TikTok are now used to search for news, products, travel and recommendations especially by the younger generation. 40% of 16 – 24-years use Instagram and TikTok as search engines according to Hootsuite.
We will see more of this "social searching" in the coming years. Consumers habits have changed, and many now turn to social media as the first place to search for information about a brand, destination, product or recommendations.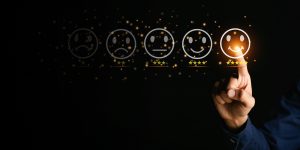 How does that affect us in travel? We still need to maintain our SEO and google optimization but at the same time we must continuously deliver quality content on our social media channels.
Making it easy is the key. It should be easy for consumers to find and understand your product, hotel or destination.
Most importantly, when consumers share your product, check-in to your hotel or travel to your destination and tag it, engage with them. When consumers use social media to find information about your destination, product or hotel, before they decide to book, you will need to build their trust in your brand. This need will only grow in 2023.
The future is social customer service
The pandemic taught us to use social media for communication and 1-1 customer service, to keep the business going. We have returned to physical shops and places and maybe forgotten a bit about online customer service as this has happened. Make sure that you have happy customers both online and offline. Make sure that your marketing and communication team work together with customer service.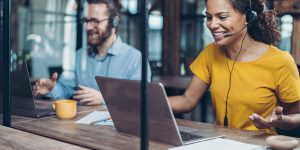 You can create great content that your customers engage in, but you need to be present and answer their questions.
Create a 1-1 dialogue and create ambassadors for your destination, product or hotel.
If you don't you may see a backlash in 2023. 2023 should be the year that you add more focus to customer service on your social media channels.
Focus on building communities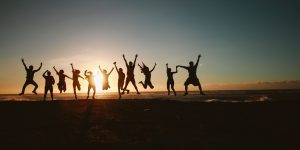 As well as engaging more on our own channels in 2023 it will be important to engage in conversations in various communities across platforms where the conversations about your brand continue.
You have probably created personas for your brand community. This year find out where your personas are active. How do they interact and communicate? Your focus should be more on brand-focused conversation on social media.
TikTok has already been active in building communities that engage with each other and with brands. Those brands that have an active role in these conversations and communities are seeing the benefits.
2023 should be the year you start, as a brand, to understand these communities to create relevant content, preferably user generated, relevant conversations and better relations.
Customers trust real people and not necessary brands, hence building communities with ambassadors is important.
Use predictive analysis to strengthen communication
We have used data and analysis for years to measure our communication and find out where to focus and strengthen our actions. This year social listening will be critical to quickly find the data you need.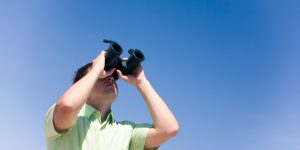 Social listening can assist you to find trends, agendas, campaigns – and better forecast what will happen in future.
The results can be used in your communication and marketing planning to help you get ahead in your target areas. You should use social listening or CRM data to track how the needs and behaviors of your target groups are evolving and use it to update your strategy.
Do as you have done, and slightly more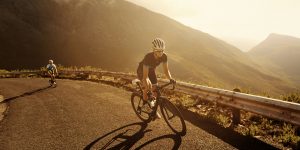 2023 looks unlikely to be a revolutionary year in social media trends, but it also won't simply be a case of business as usual
Tracking the above trends is important to your communication and marketing plans.
The times when you could just publish content, hope for the best reach and high engagement rate are over.
Analyzing data, building communities, adding resources to create relevant, quality, content that resonates with your target groups will all work together to improve your effectiveness.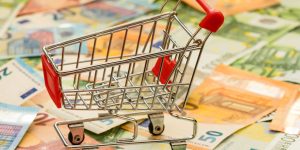 For destinations this will be even more important.
Post-covid trends show that consumers are becoming more conscious travelers. They research more and have more knowledge about a destination and product before they decide where to travel.
If your communication and marketing team are aware of the above trends and incorporate them into their 2023 plans, this can be a major contributor in you reaching your targeted arrival numbers in 2023.